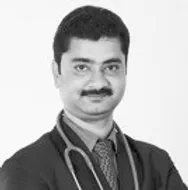 Dr. Maneesh S
Dr. Maneesh S. is an authority in the field of the traditional style of Ayurvedic treatment. With over 10 years of dedicated service, expertise, and a proven track record of the classical style of Ayurvedic treatment, his work has immensely benefited several people all over India and abroad.
He mastered the Ayurvedic method of treatment at the renowned Pankajakasthuri Ayurveda Medical College, Trivandrum. With several years of experience in the service industry, he has associated with several well-known groups such as the Somatheeram Beach Resorts and Club Mahindra Holiday Resorts. he also had a stint abroad, in Dubai, where he practiced as a licensed Consultant Physician at the Dubai Healthcare City. He has also traveled extensively across the length and breadth of the Indian subcontinent, studying and collecting medicinal plants as well as replenishing his extensive organic infusions. He has successfully treated patients with chronic and complex illnesses. He is a frequent speaker at major Ayurveda discussions and seminars across the country and is considered an expert in the field of treatment modalities cited in the Ayurveda texts. His extensive knowledge extends to other fields as well, such as Sanskrit, Vedas, Mythology, Ancient Indian Culture, and the Indian Classical Arts. 
Aanandakosha Ayurveda Retreat is privileged to have him on board as our Chief Physician.