Our team at Aanandakosha loves to create special itineraries and private insider tours for our guests. You can experience the natural beauty of Kerala and form a deep understanding of its culture and art. Our team will introduce you to hard-to-access experts who will help you truly experience the real Kerala.
These handpicked and curated experiences and excursions allow you to connect with our surroundings and fully enjoy the beauty that is Kerala, the God's Own Country.
KOVALAM SUNSET TRIP Kovalam is a breathtaking beach, renowned for its serene beauty and calm waters, made up of three adjacent crescent beaches. It is a favorite haunt of tourists and locals alike. The massive rocky promontory on the beach creates a beautiful bay of blue bliss, great for sea bathing.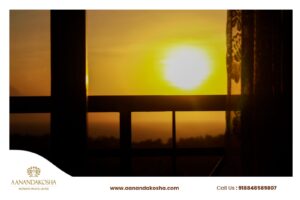 THE TRIVANDRUM MUSEUM & TEMPLE Located in Thiruvananthapuram, Kerala, the Sree Padmanabhaswamy Temple is built in a complex fusion of the native Kerala style and the Tamil style of architecture. It features high walls and a 16th-century Gopuram. The 'Kuthiramalika' or "Palace of Horses" in Trivandrum is an immaculate two-storied palace located near the Sree Padmanabhaswamy Temple which houses 122 smiling wooden horses. It was formally known as the Puthenmalika Palace Museum or Kuthiramalika Palace Museum.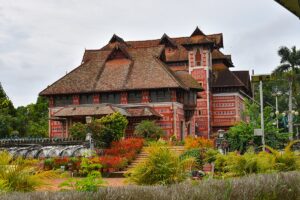 THE NAPIER MUSEUM This art and history museum was established in 1855 and is named after Lord Napier, one of the governors of British India. Housing a remarkable collection of ornaments, ivory carvings, chariots, and bronze idols, the Napier Museum also is a classic example of the gothic architecture style and offers deep insights into the glorious and rich history and culture of Kerala. It boasts a natural air conditioning system.
VIZHINJAM ROCK CUT CAVE AND LIGHTHOUSE The Vizhinjam Rock Cut Cave Temple is located a mere 7 kilometers from Aanadakosha and is one of the biggest tourist attractions in Trivandrum. This 8th-century granite rock-cut cave is single-celled and is the house of the deity of Vinandhara Dakshinamurthi.
The Vizhinjam Lighthouse, situated on the Kurumkal hilltop, is just 10 kilometers from Thiruvananthapuram, the capital city. Constructed in 1925, and sitting at an elevation of 57 meters from sea level, the lighthouse is a 36-meter high masonry tower. There are 144 twisting steps, following which a steel ladder takes you to the absolute top. The view from the top is definitely worth the climb, with the strikingly beautiful Arabian Sea on one side and a gorgeous umbrella of coconut trees on the other.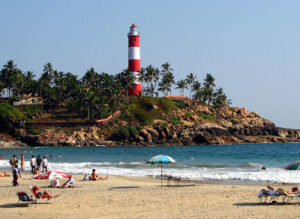 THE VELLAYANI KAYAL or Vellayani Lake is the largest freshwater lake in Thiruvananthapuram and is a short distance of 2 kilometers from the Aanandakosha retreat. The serene lake serves as a great destination for a morning or evening walk.